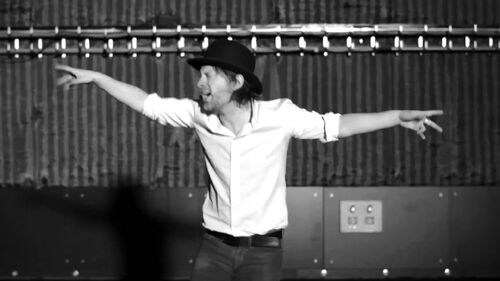 Lotus Flower
is a song released by
Radiohead
on their eighth studio album
The King of Limbs
. The song is best known for its
music video
, which features
Thom Yorke
's erratic dancing, which became an internet meme. Despite not being released as a single, "Lotus Flower" charted on the UK Singles Chart, the Ultratop 50, the US Alternative Songs chart and the US Rock Songs chart. It received positive reviews and was nominated for Best Rock Performance, Best Rock Song, and Best Short Form Music Video at the 54th Grammy Awards.
Music Video
Edit
Radiohead released a music video for "Lotus Flower" on their YouTube channel on February 16, 2011. It features black-and-white footage of Yorke dancing. It was directed by Hammer & Tongs member Garth Jennings and choreographed by Wayne McGregor. The video sparked the "Dancing Thom Yorke" internet meme, whereby people replaced the video's audio or edited the visuals, and led to the hashtag "#thomdance" to become a trending topic on Twitter.
The video received positive reviews from critics. IndieWire wrote that director Jennings had turned Yorke's "spastic" dancing into art that it was "bizarrely compelling ... with Yorke's flailing, curiously spellbinding limbs as the main attraction". Metro praised Yorke's performance, writing that "somehow, even though he seems to be mass of tangled limbs in the grip of an attack of some sort, it works", but criticised the video set as "sparse to say the least". The video was nominated for Best Short Form Music Video at the 2012 54th Grammy Awards.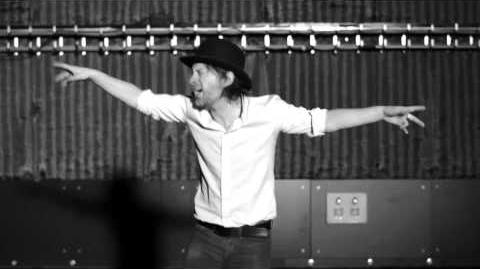 Ad blocker interference detected!
Wikia is a free-to-use site that makes money from advertising. We have a modified experience for viewers using ad blockers

Wikia is not accessible if you've made further modifications. Remove the custom ad blocker rule(s) and the page will load as expected.