4 Minute Warning is the eighth and final song from In Rainbows Disk 2.
History
4 Minute Warning was written around the time of the OK Computer sessions, and has been referred to as Bombers and Neil Young Song. The name Neil Young Song stems (according to Ed O'Brien's Kid A diary) from how Phil felt like he was Eagles drummer Don Henley when he played his pattern for the song (which can be heard on live recordings).
The four-minute warning was a public alert system conceived by the British Government during the Cold War and operated between 1953 and 1992. The name derived from the approximate length of time from the point at which a Soviet nuclear missile attack against the United Kingdom could be confirmed and the impact of those missiles on their targets. The population was to be notified by means of air raid sirens, television and radio, and urged to seek cover immediately.
Notable Performances
4 Minute warning was played only a handful of times during Radiohead's 2006 tour.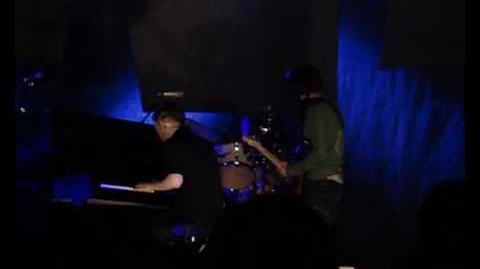 Lyrics
[Verse 1]
 This is just a nightmare
 Soon I'm going to wake up
 Someone's gonna bring me around
 Running from the bombers
 Hiding in the forest
 Running through the fields
 Laying flat on the ground
 Just like everybody
 Stepping over heads
 Running from the underground
 
 [Refrain]
 This is your warning
 4 minute warning
 
 [Verse 2]
 I don't wanna hear it
 I don't wanna know
 I just wanna run and hide
 This is just a nightmare
 But soon I'm gonna wake up
 Someone's gonna bring me 'round
 
 [Refrain]
 This is our warning
 4 minute warning